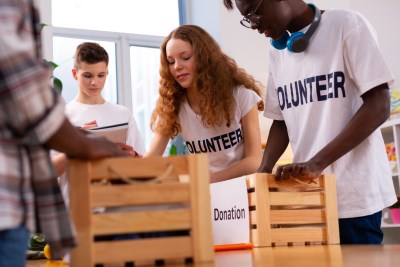 There are many different ways our community members can either donate time (volunteer), money, or items to the COVID-19 response afforts.
CAPSLO
Volunteer
Volunteer Application
Meal Prep
Assemble Hygiene kits
Virtual Volunteer Opportunities
Donations
SLO Foodbank
Volunteer
Warehouse shifts
Donations
Currently only accepting food donations from commercial producers
Loaves and Fishes
Loaves and Fishes - Paso Robles
Loaves and Fishes - Atascadero
Volunteer
Volunteer
(currently not accepting new volunteers)
Donations
Currently not accepting in-kind item donations
Salvation Army
United Way
Volunteer
Volunteer (various opportunities available throughout San Luis Obispo County)
Donations
Wilshire Community Services
Kristen Grasso: kgrasso@wilshirehcs.org or 805-503-8174.
Volunteer
Good Neighbor Program
Caring Callers Program
Outreach
Donations
Monetary donations
CASA of SLO County
CASA of SLO County
Rise
Volunteer
Crisis support
Accompaniments
Advocacy
Emergency shelter
Prevention Education
Community Outreach
Donations
In-kind donations
Cell phone donations
Amazon Smile
Ralphs Community Contribution Program
Vehicle donations
Hospice of SLO
Volunteer
Special Events
Donations
Vitalant
Volunteer
Donate blood
Donations
N/A
Red Cross
Meals that Connect
Senior Nutrition Program
Five Cities Meals on Wheels, Inc
Five Cities Meals on Wheels, Inc
Serving homebound neighbors in Arroyo Grande, Grover Beach, Oceano, Pismo Beach and Shell Beach.
Central Coast Commission for Senior Citizens
Central Coast Commission for Senior Citizens
Volunteer
Volunteer

Senior Connection

Information and referral
Resource
Program Advisory Council

Advisory Council Member
HICAP Medicare Counselor
Office assistance
Donations
Monetary donations (Central Coast Senior Citizens Foundation)
ECHO Shelter
Volunteer
Volunteer

Campus Monitor
Overnight Chaperone
Greeter
Registration
Shower Monitor
Laundry Angel
Special Event Volunteer
Ad Hoc Volunteer
Donations
New or gently used towels
Noor Foundation
Volunteer
Volunteer

Medical clinic
Dental clinic
Vision clinic
Administrative
Events
Donations
Transitions-Mental Health Association