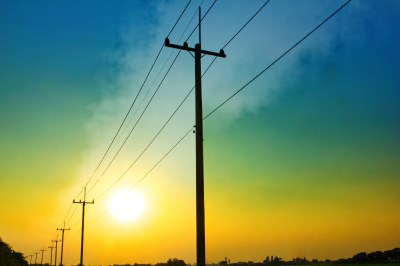 Information from the California Public Utilities Commission regarding consumer protection provisions enacted in response to the COVID-19 outbreak in California. This list covers both Investor Owned Utilities (IOUs), which are regulated by the California Public Utilities Commission (CPUC), and Publicly Owned Utilities (POUs).
On 4/2/2020 Governor Gavin Newsom signed an executive order that will restrict water shutoffs to homes and small businesses while the state responds to the COVID-19 pandemic.
Specific Utility Information
PG&E

PG&E is offering flexible payment plans, waiving reconnection fees and return check fees, waiving new security deposits for up to one year and implemented a moratorium on service disconnections for non-payment. For more information about PG&E's response to COVID-19 you may visit their website for more details.

PG&E also has programs in place to provide discounts on your bill to qualifying individuals.

Customers must self-certify that they are experiencing economic hardship due to the COVID-19 so their accounts can be flagged.

1-800-743-5000.

SoCal Gas

SoCal Gas is providing support to residential customers by not suspending services and offering payment assistance.

For Small Business Customers, they may waive late payment fees.

For more information call 800-427- 2200 or visit: socalgas.com/coronavirus

CAPSLO-

Energy Services

Provides one-time utility assistance to qualified families, both owners and renters.
Access application at: capslo.org/utility-assistance-heap For more information call:805-541-4122 ext. 14
Spectrum

Offers 60 days of free Internet service to new enrollees f or new Pre-K to 12, college student and teacher households who don't currently have internet or WiFi service.

Won't terminate service for 60 days for residential or small business customers who face difficult economic circumstances related to the COVID-19 pandemic.

Won't charge late fees

Call (855) 243-8892 to sign up for the offer.

Call 1-844-488-8398 to self-certify about experiencing economic hardship due to the COVID-19

Comcast

Offers 60 days of complimentary Internet to new customers, free unlimited data, free WiFi hotspots.

Will not disconnect internet service or assess late fees if they contact company.

Find Xfinity WiFi hotspots at www.xfinity.com/wifi

Sign up at: internetessentials.com Or call 1-855-846-8376

For payment arrangements call: 800-934-6489

AT&T

Offers internet access for qualifying limited income households at $10 a month

Won't terminate service of any wireless, home phone or broadband residential or small business customer due to an inability to pay their bill as a result of the coronavirus pandemic – and are waiving late payment fees for those customers.

They are suspending broadband usage caps for our home internet customers. That means no overage fees while people are home using more data.

Sign up at: att.com/access

Call to make payment arrangements: 800-288-2020

Sprint
Offers payment options to qualified customers through its financial team to keep customers affected by COVID19. Additionally GB will be provided at no cost
Call 888-211-4727 or visit sprint.com for more information.
T-Mobile
Offers payment options for customers affected by COVID19.
Call Customer Care to discuss options at 611 from a T-Mobile device or 877-746-0909 from any phone.