In an effort to slow the spread of COVID-19, individuals should limit their contact with other people as much as possible, particularly those over the age of 60 or with a health condition that makes them more vulnerable. Unless absolutely necessary, please stay in your community, stay in your neighborhood; only go out for essential activities. Only participate in outside exercise that allows you to maintain a 6 ft physical distance from others. You can find fun physical distancing activities here.
If you need to go shopping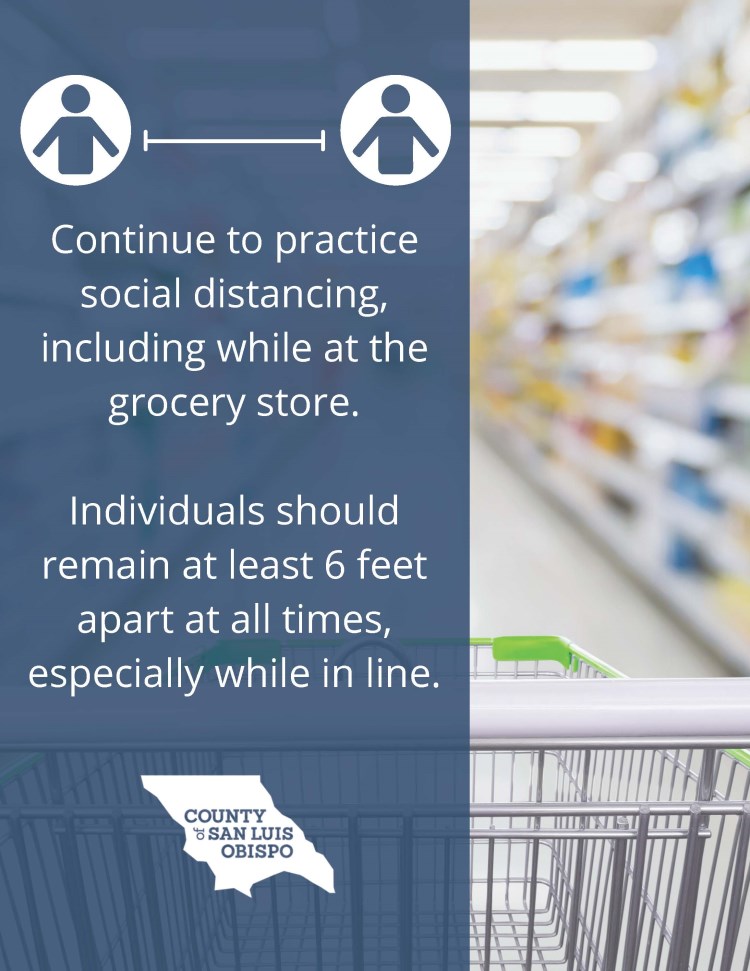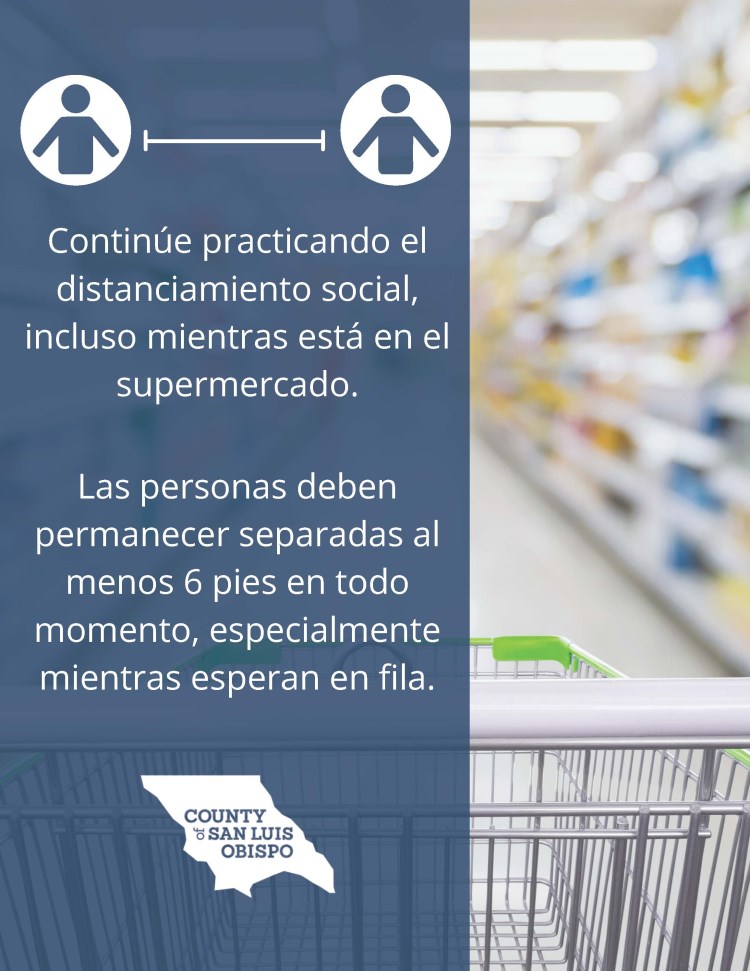 Maintain a minimum of 6 feet of space between yourself and others, especially while waiting in line.
Wear a facial covering at all times.
Use a disinfecting wipe to clean grocery cart handles.
Use hand sanitizer if available.
Avoid touching your nose, mouth or eyes with unwashed hands.
Downloadable graphic for business owners
For COVID-19 Questions or Comments:
By Phone:
Contact our Phone Center at 805-543-2444 or 805-781-4280
By Email:
The Office of Emergency Services
1055 Monterey Street D430
San Luis Obispo, CA 93408
County OES Business Line: 805-781-5011
County OES Business Email: oes@co.slo.ca.us