In an effort to slow the spread of COVID-19, individuals should limit their contact with other people as much as possible, particularly those over the age of 60 or with a health condition that makes them more vulnerable.
The California Department of Public Health has created guidance for self isolation for vulnerable individuals.
If you need to go shopping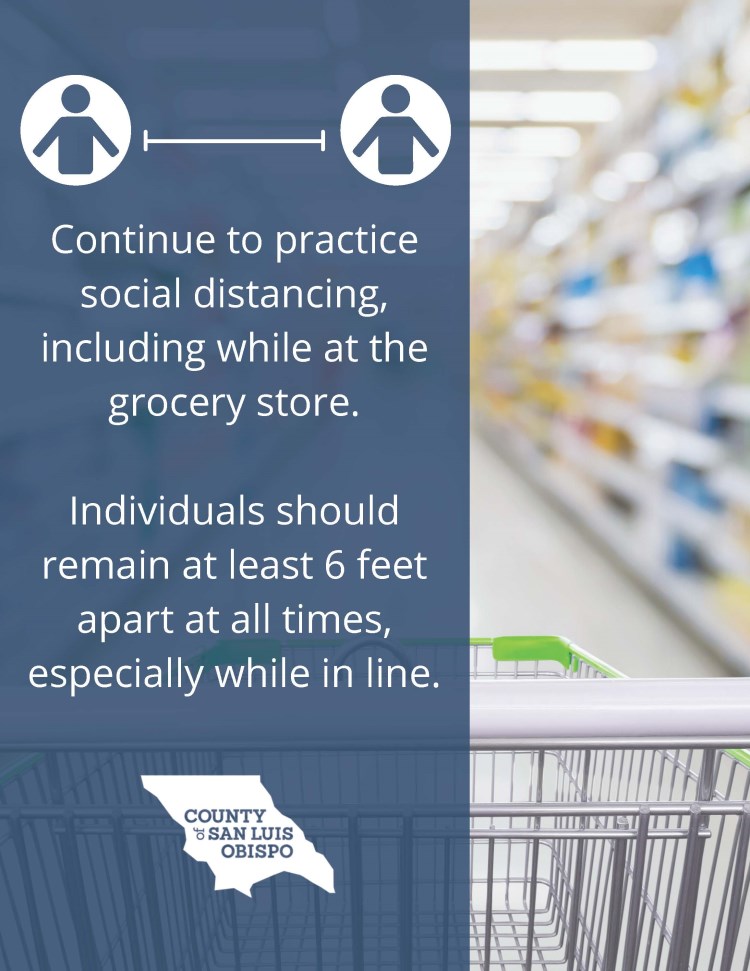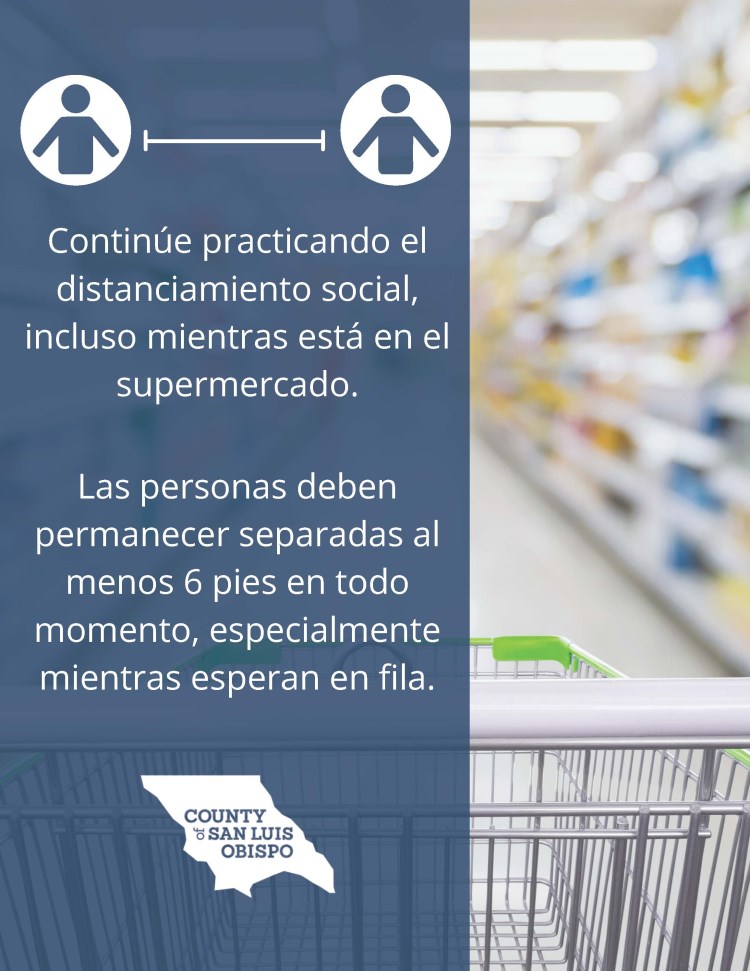 Maintain a minimum of 6 feet of space between yourself and others, especially while waiting in line.
Use a disinfecting wipe to clean grocery cart handles.
Use hand sanitizer if available.
Avoid touching your nose, mouth or eyes with unwashed hands.
Downloadable graphic for business owners
Physical distancing activity ideas
Exercise from home
Go for a walk or hike, maintaining 6 feet of distance between yourself and others.
Garden
Spend time in your yard
Clean your house
Read a book
Listen to music
Cook a meal or bake a cake
Game night
Chat with friends and loves ones by Facetime, Zoom, Skype, etc.
Explore museums online
Virtual Recreation Sites
SLO Library Digital Collections
City of Arroyo Grande - Virtual Recreation
City of Arroyo Grande - Virtual Exercise
City of Arroyo Grande - Virtual Art Program
Office of Emergency Services
1055 Monterey Street D430
San Luis Obispo, CA 93408
Telephone: 805-781-5011