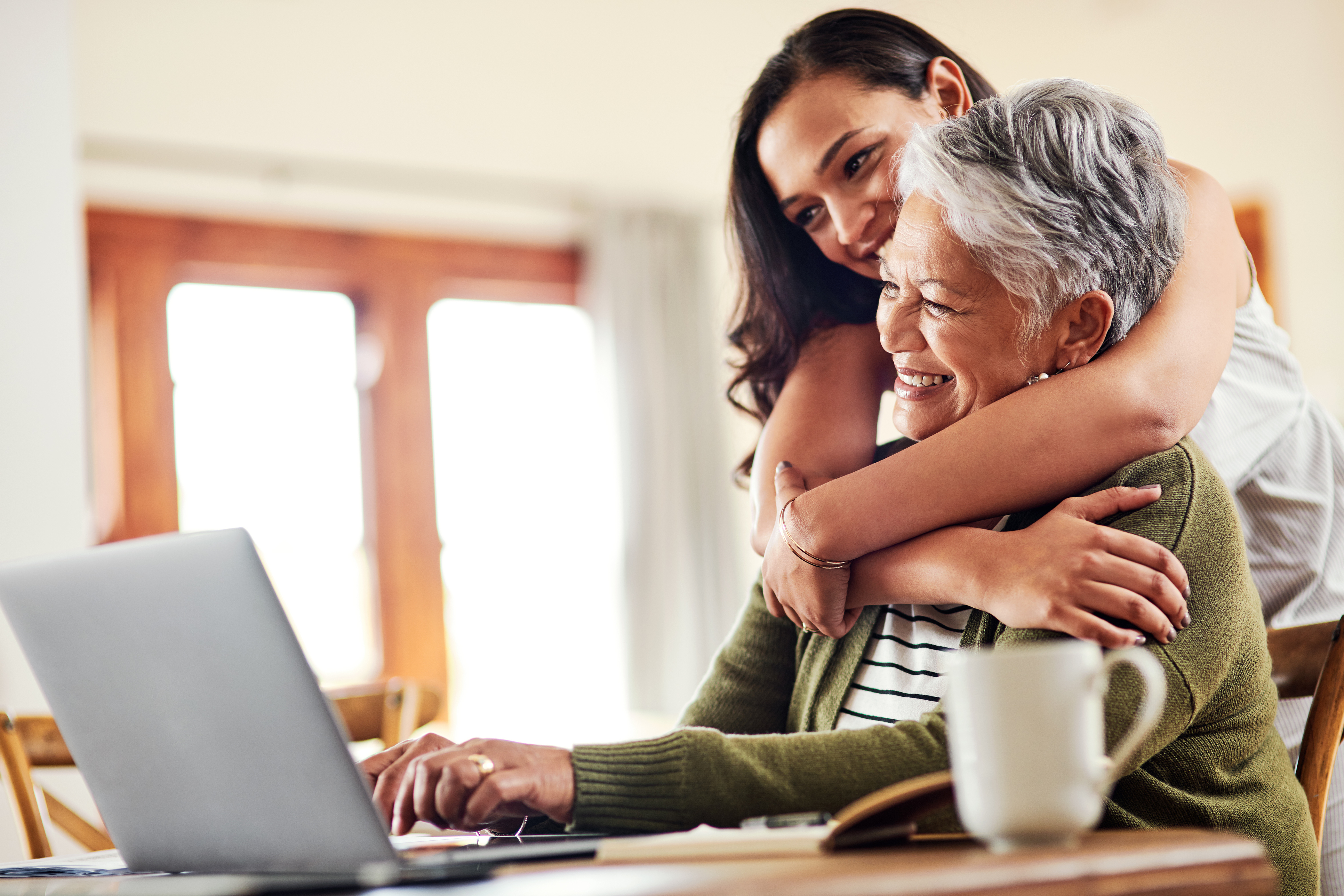 Need Financial Help? Visit California's Financial Assistance Page
Do you need assistance because of intimate partner violence? Contact RISE at their 24-hour crisis line at 855-886-7473 or Stand Strong at 805-781-6400.
Safe Parking Lot Program - Learn about locations for homeless individuals/families to have safe and clean locations to spend the night
During an outbreak in your community, protect yourself and others by:
Staying home from work, school, and all activities when you are sick with COVID-19 symptoms, which may include fever, cough, and difficulty breathing.
Keeping away from others who are sick.
Limiting close contact with others as much as possible (about 6 feet).
Put your household plan into action
Stay informed about the local COVID-19 situation. Get up-to-date information about local COVID-19 activity from public health officials. Be aware of temporary school dismissals in your area, as this may affect your household's daily routine.
Stay home if you are sick. Stay home if you have COVID-19 symptoms. If a member of your household is sick, stay home from school and work to avoid spreading COVID-19 to others.
If your children are in the care of others, urge caregivers to watch for COVID-19 symptoms.
Continue practicing everyday preventive actions. Cover coughs and sneezes with a tissue and wash your hands often with soap and water for at least 20 seconds. If soap and water are not available, use a hand sanitizer that contains 60% alcohol. Clean frequently touched surfaces and objects daily using a regular household detergent and water. Learn more about disinfection practices.
Use the separate room and bathroom you prepared for sick household members (if possible). Learn how to care for someone with COVID-19 at home. Avoid sharing personal items like food and drinks. Provide your sick household member with clean disposable facemasks to wear at home, if available, to help prevent spreading COVID-19 to others. Clean the sick room and bathroom, as needed, to avoid unnecessary contact with the sick person.
If surfaces are dirty, they should be cleaned using a detergent and water prior to disinfection. For disinfection, a list of products with EPA-approved emerging viral pathogens claims, maintained by the CBC, is available at Novel Coronavirus (COVID-19) Fighting Products. Always follow the manufacturer's instructions for all cleaning and disinfection products.
Stay in touch with others by phone or email. If you live alone and become sick during a COVID-19 outbreak, you may need help. If you have a chronic medical condition and live alone, ask family, friends, and health care providers to check on you during an outbreak. Stay in touch with family and friends with chronic medical conditions.
Take care of the emotional health of your household members. Outbreaks can be stressful for adults and children. Children respond differently to stressful situations than adults. Talk with your children about the outbreak, try to stay calm, and reassure them that they are safe.
Inform your workplace if you need to change your regular work schedule
Notify your workplace as soon as possible if your schedule changes. Ask to work from home or take leave if you or someone in your household gets sick with COVID-19 symptoms, or if your child's school is dismissed temporarily.
Take the following steps to help protect your children during an outbreak
If your child/children become sick with COVID-19, notify their childcare facility or school. Talk with teachers about classroom assignments and activities they can do from home to keep up with their schoolwork.
Keep track of school dismissals in your community. Read or watch local media sources that report school dismissals. If schools are dismissed temporarily, use alternative childcare arrangements, if needed.
Discourage children and teens from gathering in other public places while school is dismissed to help slow the spread of COVID-19 in the community.
Supporting Child and Family Wellbeing during the COVID-19 Emergency
We all have a collective responsibility to make sure kids are healthy, safe, and thriving – especially during challenging times. Parents and other caregivers are their children's most important protectors and may need extra support during the COVID-19 pandemic.
Parents
We all know things are tough right now. If you are feeling overwhelmed, it's understandable. Worrying about finances, job loss, health concerns, and navigating how to homeschool your children can take its toll.

You are not in this alone! Below are some tips to help you during this time:
Take time for yourself to breathe and manage your stress. Healthy families begin with healthy parents. Take a few moments each day to check in on how you're feeling and do something for yourself. Take a walk, call a friend, enjoy a book or TV show. Taking time for yourself to refresh will help you navigate the current challenges and model good coping skills for your children.
Reach out for help. There is more community support, ready to help you, than you realize.
Community
We encourage you to check in with caregivers and children you interact with to ask how they're doing and what they need. Lending an ear and helping families access available supports can go a long way to keeping families well. If you have an immediate concern about the safety of a family, call 911. If you suspect a child is being abused or neglected call the County's child abuse reporting hotline at (805) 781-5437.
Helping Kids Cope
Keep in mind that kids who are stressed and anxious may display behaviors that are frustrating and confusing. Kids may need extra attention and reassurance right now as they work through having their routines disrupted. They are missing their friends and the stability of their regular routines. They are looking to the adults in their life to provide them a sense of security and attachment. The good news is there are a number of things parents and caregivers can do to help:
Pay attention and be a good listener. Many times kids just need to be heard. Accept their feelings and let them know it's OK to feel sad, upset or stressed.
Model good stress management skills and encourage kids to manage their emotions using good coping skills
Cybersecurity Resources
Children
Teenagers
Teen Internet Safety from KidsHealth.org
CSEC Specific Resources:
Internet Safety and Commercial Sexual Expoitation of Children
Understanding the Role of Technology in the Commercial Exploitation of Children
For more information about how to cope during Covid, see California Surgeon General's guide at:
COVID 19 California Surgeon General Stress busting play book
Foster Family Information
The County is seeking individuals and families to provide homes on both a short term (3-6 months) or longer term (6 months or more) basis. In particular, the County needs homes open to children age 10 and older, including teenagers and young adults in extended foster care who have lost on-campus housing because their schools closed in response to the pandemic. The County also needs homes that may have the ability to quarantine a sick child.
DSS provides one-on-one guidance and financial support for resource families throughout the time they provide care. Now, DSS is working with Public Health Department nurses to help families navigate the unique challenges of COVID-19 to protect the health of the child and family.
Information on becoming a resource family
Schools Information
For information regarding the status of public schools in San Luis Obispo County and other frequently asked questions, visit our Schools page.
Are you an essential worker in need of childcare? Visit our Emergency Childcare page for more information.
Physical Distancing
Visit our Physical Distancing page for more details about this important measure to slow the spread of COVID-19.
Guidance on Face Coverings
The County Health Officer has issued guidance on facial coverings.
For COVID-19 Questions or Comments:
By Phone:
Contact our Phone Center at 805-543-2444 or 805-781-4280
By Email:
The Office of Emergency Services
1055 Monterey Street D430
San Luis Obispo, CA 93408
County OES Business Line: 805-781-5011
County OES Business Email: oes@co.slo.ca.us