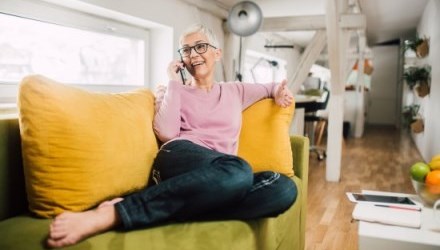 The County's program to procure food and prescription medication for self-isolating seniors will be ending on June 15, 2020. Program staff will be reaching out to current clients to find alternate programs to support those with continuing needs.
If you can contact someone else to assist you, please reach out to them first. Consider your family, friends, neighbors, caregivers, or other community organizations.
To Apply for the Program
This program is not accepting new registrations. The program will be concluding on June 15, 2020.
*The County will not call you asking for money or gift cards. If you receive a call from someone claiming to be a County employee and asking for any kind of money related to this program, it is scam. Please report it to your local law enforcement agency*
Program Details
Who qualifies for this program?
Seniors (65 and over), individuals with chronic medical conditions, or individuals required to self-isolate because they've been exposed or diagnosed with COVID-19.
What will be provided in the food delivery?
The groceries will include dry goods, protein, and fresh produce. The quantities will last one individual 3-7 days. The delivery will accommodate the number of people in need.
Is pet food available too?
Pet food is now available through this program thanks to Lemos Feed and Pet Supply. The company has donated over 4,100 pounds of pet food (both dog and cat food). Anyone eligible for this program who is in need of pet food can call 805-788-2540 or 805-543-2444 to sign up.
What if I have other questions?
Please call the County's Phone Assistance Center at 805-543-2444.
For COVID-19 Questions or Comments:
By Phone:
Contact our Phone Center at 805-543-2444 or 805-781-4280
By Email:
The Office of Emergency Services
1055 Monterey Street D430
San Luis Obispo, CA 93408
County OES Business Line: 805-781-5011
County OES Business Email: oes@co.slo.ca.us